Our Patented steel reinforced polyethylene products Link and Lock together utilizing vinyl seals to create a plastic wall of protection while preventing liquid penetration at the joints to provide a dry side of protection from drainage and flood waters.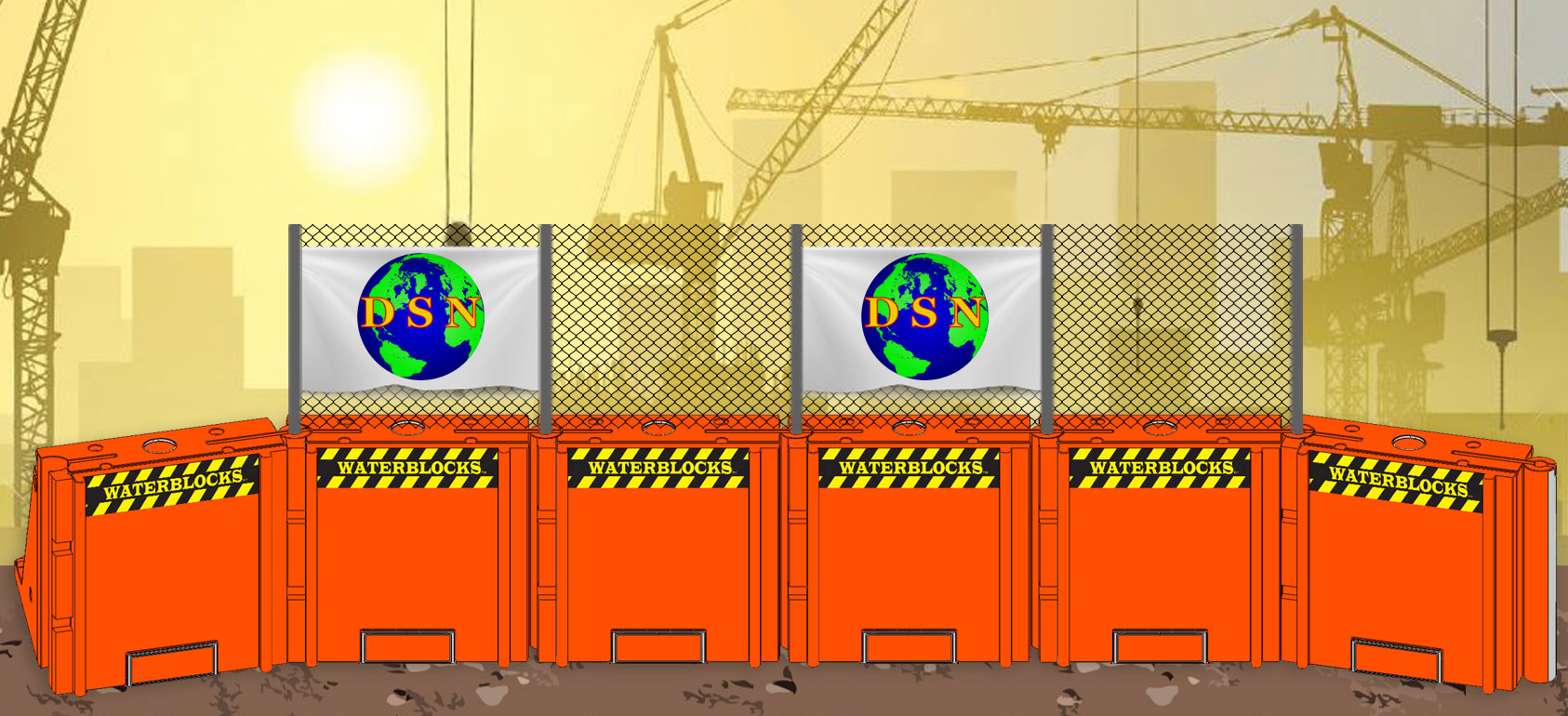 The moldable plastic allows for custom colors of the barriers and the Billboard Style front area allows for custom logos, notifications and artwork to be emblazoned permanently into the product. The integrated fence post holes allow for additional fencing above the barriers. This can be combined with additional banner advertising, a sound blanket, ballistic blankets or other structural items your site may require.
Our Modular Design allows for multiple configurations, such as:
Islands of Safety for Flooding, Construction Site protection, etc.

Containment Pools when used with the appropriate liner:
River, Canal or Street level water re-direction

Double Stacked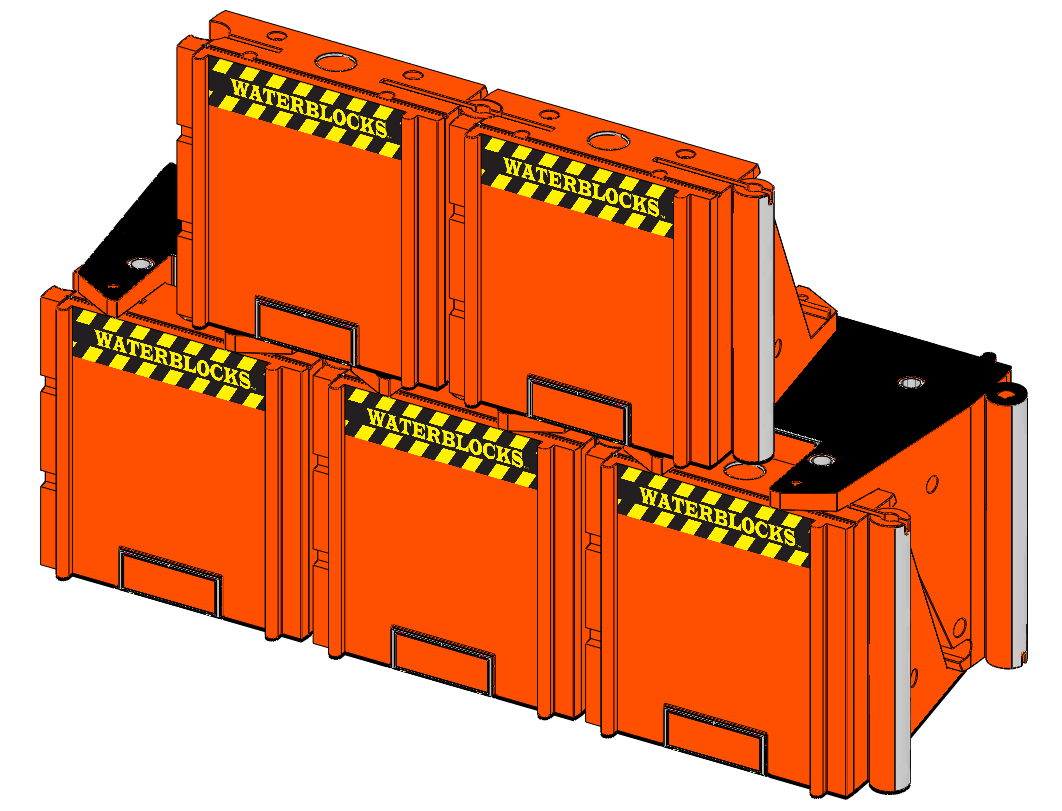 When Double Stacked a 28′ Wide by 8′ High Barrier filled with water weighs 35,700 lbs.
Creating an extremely effective truck barricade for events. 
Other Uses Include:
Traffic Safety and parking control
Pedestrian / Crowd Control; Set up to control directional movement at any venue
Temporary Livestock Management
We'd be delighted in answering your questions. Please Contact us by:
1-303-366-6405 – Phone, 1-303-537-4480 – Fax or email: