Global Warming Has Affected Our Weather!
Storms Have Increased In Number and Intensity.
The Problem:
No New Comprehensive Tools to battle the increased Destruction!
Until Now!
A New Solution:  WaterBlocks – Barrier Sharing Network  
Anything Handy               Jersey Barriers             Sand Bags
Rapidly Deployable WB Barriers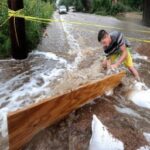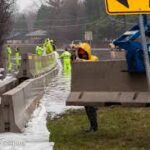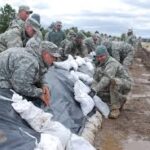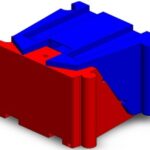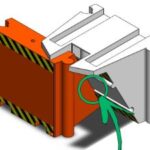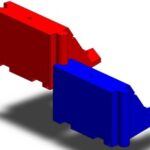 WaterBlocks provides a whole new set of tools and a new technological solution for emergency response to:
Help Save Lives, Communities and Our Environment!
We are Reinventing Flood Barrier Systems
Through Superior Engineering & Design
Rapid Deployment Technology
WaterBlocks is proud to introduce our revolutionary new multiuse our revolutionary Globally Patented Product Line to you. We are primed to make a paradigm shift in large-scale flood protection, with our products WaterBlocks, along with our new Digital Barrier Sharing Network Services.
Our Multiuse Product WaterBlocks are:
steel-reinforced, interconnecting plastic units that link together to create a diversionary wall of flood water protection and are efficiently assembled and removed. What makes WaterBlocks so special is their unique design, which allows them to be both capable of doing the intended job and rapidly-deployable.
WaterBlocks Support Services include:
providing a digital Barrier Sharing Network and Asset Management System to allow communities and emergency responders to rapidly access and share available resources including WaterBlocks readily and rapidly. We do this by knowing where every asset is and its availability status. Imagine an Uber-like network of emergency response assets.
The Barrier Sharing Network is a digital system whereby WaterBlocks™ can be rapidly transported on short notice as a cost-effective response to pending flood threats – anywhere in the US or around the globe. Because when it comes to mitigating flood damage and destruction, the delivery of large quantities of barriers on short notice is the key.
WaterBlocks have many useful multiple-use applications including crowd – traffic safety and control, construction site protection, natural resource conservation and more.
There is nothing like WaterBlocks on the market today; As an Emergency Response, Product and Services combination for a rapidly deployable Disaster Support Solution.
______________________________________________________________________________
Our Dun & Bradstreet Number 081365759