WaterBlocks™ Mitigators are designed for rapid deployment along roadways, sidewalks, driveways, and other reasonably flat smooth surfaces. Their best use is diverting and redirecting water away from areas impacted by water flows but can also be used to create islands or pools.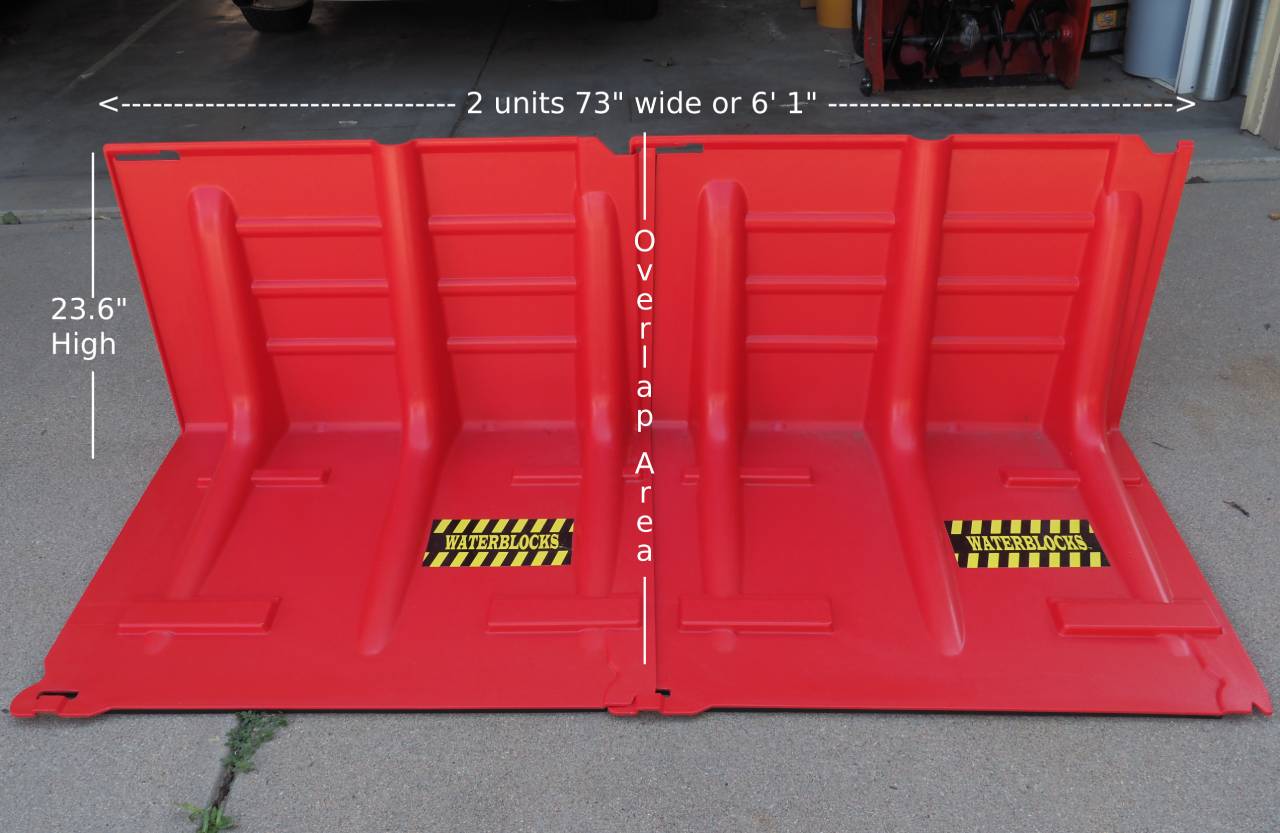 Sidewalls can be used to abut flat surface boundaries (sidewalls come in pairs)
WaterBlocks – WB-Mitigators 23.6" height
Product
DN201 Straight
DN202 Inward Turn
DN203 Outward Turn

Photo

Size:
W37.8"*H23.6"*D29.5"
Top – 3 units = 90° W21.3"*H23.6"*D29.5"*W8.7"
Top  – 3 units =90° W13.4"*H23.6"*D29.5"*W25.6"
Material:
ABS
Weight:
15.87±5% lbs
6.6±5% lbs
6.83±5% lbs
Thickness:
4.5±5%mm
ORDER TODAY
BUY NOW
BUY NOW
BUY NOW
From the rear of the barriers, they are best set up starting from the far left-hand side and going toward the right. 
Mitigators also come in Smaller and Larger Units
SMALLER
WaterBlocks- WB-Mitigators 20.8" height
Product
DN101 Straight
DN102 Inward
DN103 Outward

Photo

Size:
W27.75"*H20.8"*D26.8"
Top – 3 units = 90° W21.6"*H20.8"55*D26.8"*W8.7"
Top – 3 units = 90° W13.8"*H20.8"*D26.8"*W26.4"
Material:
ABS
Weight:
8.4±5% lbs
5.3±5% lbs
4.9±5% lbs
LARGER
WaterBlocks- WB-Mitigators 29.5" height
Product
DN301 Straight
DN302 Inward
DN303 Outward

Photo

Size:
W39.3"*H29.5"*D33.5"
Top – 3 units = 90° W23.2"*H29.5"*D33.5"*W8.3"
Top – 3 units = 90° W13.4"*H29.5"*D33.5"*W28"
Material:
ABS
Weight:
18.5±5% lbs
7.5±5% lbs
7.3±5% lbs
Sidewalls (Sold in Pairs) are available in all sizes: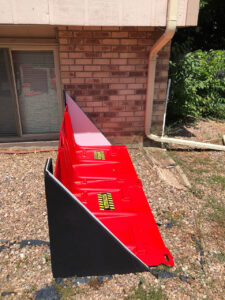 | | | |
| --- | --- | --- |
| Small DN101 series | Medium DN201 series | Large DN301 series |
| | | |
| 20.79″High x  27.96″ Deep | 23.62″ High x 29.53″ Deep | 29.53″ High x 33.47″ Deep |
| Buy Now | Buy Now | Buy Now |
Our Rough Terrain Barriers for more rugged use:
Large – Link to RT-105
Medium – Link to RT-90