You too can become an OWNER of WaterBlocks!
We are currently offering two different SEC regulated Stock Offerings
A Jobs Act CF Offering for small investments –'click here' for more information. And.

A SEC Reg-D Offering for larger investments available only to Accredited Investors as explained below.
Join with our 750+  Investors and become a part of our Investor Team now.
WELCOME ACCREDITED INVESTORS!
Private Placement Memorandum pursuant to Regulation D 506(c) et.al., of the Securities Act of 1934, as amended 
Effective:  March 1, 2020
The Offer: Five Hundred Thousand (500,000) no-par value Class A Preferred Stock Shares, at Ten Dollars ($10.00) per share with an annual cumulative dividend rate of 6.50%, with a variable sixty (60) month conversion right as described herein.
$5,000,000 Private Offering
Class A – Cumulative, Convertible Preferred Stock
Maximum Shares Offered:  500,000
Minimum Shares Offered:  1,000
Price Per Share:  $10.00
Minimum Investment: 1,000 Shares  ($10,000)
Offering Details
Locking Line Barriers Corporation dba WaterBlocks™  (the "Company" or "LLB"), a Colorado "C" Corporation, the Company, is offering up to 500,000 shares of no-par value Class A Preferred Stock, with an annual cumulative dividend rate of 6.50%, and including a conversion right as described herein (the "Preferred Stock" or "Shares").  Offered on a "best efforts" basis pursuant to Regulation D 506(c) et.al., of the Securities Act of 1934, as amended (the "Securities Act"), with a minimum tender requirement of 1,000 shares, (which at the Company's discretion may be reduced), at a purchase price of $10.00 per share or accepted Strike Price (the "Per Share Purchase Price"), for total gross proceeds of up to $5,000,000 (the "Maximum Offering") which the Company retains the right to increase or decrease at any time, to Accredited Investors only as defined by the Securities Act;
Liquidation Preference:          One times the Strike Price plus cumulative and unpaid dividends on each Preferred Series A share, the balance of proceeds to be paid to Common Shareholders.  A merger, reorganization or similar transaction will be treated as a liquidation.
Conversion Rights:                  In accordance with the following schedule, the Investor may elect to convert these Preferred Stock shares held, Preferred Shares in whole or in part to "WaterBlocks" Common Class A, Voting Shares; as follows:
Thank you for taking the time to examine our SEC 506(c) Class A Preferred Stock Offering.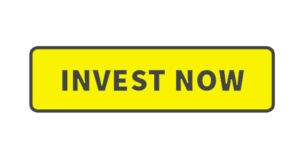 OFFERING DOCUMENTS
Note on  PDF downloads – Some browsers are indicating these with a warning, you can override the warning and download them anyway. They are Safe – nothing more than Word Documents converted to PDFs for simplicity. If you have any difficulties contact us directly at [email protected] and we will arrange to email you the documents.
Steps to invest:
Download and read the Private Placement Memorandum and Subscription Agreements.
If you choose to invest, sign and follow the directions in the Subscription Agreement.
Fund your investment as directed.
Private Placement Placement Memorandum    –  WaterBlocks-PS-A-PPM-6-30-20-v-10.pdf
Subscription Agreement    –   Fill out and Sign here
Bank Wire, ACH and Check Instructions LLB- Banking Instructions.pdf
This investment is only available to Accredited Investors as defined under Rule 501 by the SEC. Here is the definition   –    SEC-Accredited-Investor-Definition.pdf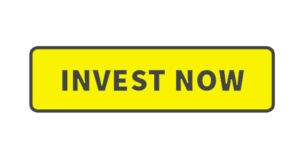 "Locking Line Barriers was founded with the mission to provide a superior flood protection system to help saves lives, our communities, and our environment."
"For every $1 spent on Disaster Mitigation, $7 are saved in Disaster Recovery Costs."
– The Denver Post
Irregular Use of Proceeds
The Company will incur Irregular Use of Proceeds that may include but are not limited to the following over $1,000: Vendor payments and salary made to one's self, a friend or relative; Any expense labeled "Administration Expenses" that is not strictly for administrative purposes; Any expense labeled "Travel and Entertainment"; Any expense that is for the purposes of inter-company – "related party" debt, back or current payments. Further, the Company being a Start-Up business with no assets, cash flow or transactional history is unable to establish conventional credit. The Company has developed and will expand what it refers to as "Private Credit Facility (PCF)" defined for accounting and operational purposes as "PCF Debit and Credit Transactions" received from or payable to; vendors, investors, organizations, related parties, and others, who may provide effectively credit and/or funds in kind to the Company, as need from time to time, requiring repayment in relatively short time periods. Depending on timing such repayments may come from and become part of the use of proceeds.
Risks
This investment involves risk. You should not invest any funds in this offering unless you can afford to lose your entire investment. In making an investment decision, investors must rely on their own examination of the issuer and the terms of the offering, including the merits and risks involved. These securities have not been recommended or approved by any federal or state securities commission or regulatory authority. Furthermore, these authorities have not passed upon the accuracy or adequacy of this document. The U.S. Securities and Exchange Commission does not pass upon the merits of any securities offered or the terms of the offering, nor does it pass upon the accuracy or completeness of any offering document or literature. These securities are offered under an exemption from registration; however, the U.S. Securities and Exchange Commission has not made an independent determination that these securities are exempt from registration.
If you have questions or require assistance use the contact form below: