To Purchase WaterBlocks shares on truCrowd – you must first establish an account with them.
On the Top Right-hand side of truCrowd is the "Join / Login" link.
When you click the link the following page will come up.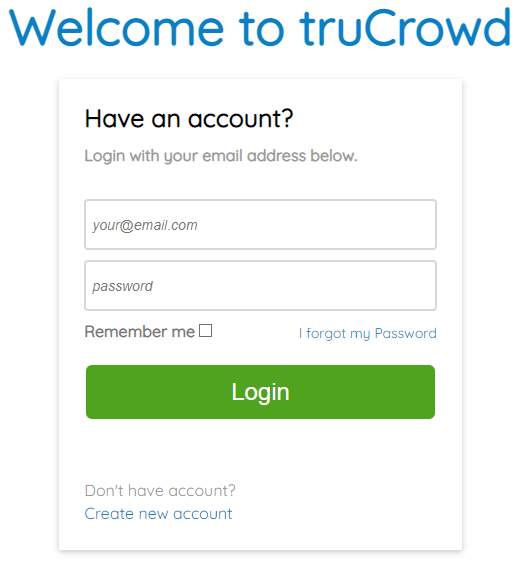 At the Very Bottom in Light Blue is the "Create new account" link. This link will allow you to set up a new account with truCrowd and create the necessary escrow account to allow you to purchase WaterBlocks shares on truCrowd.
Note: If you have a Colonial Stock Transfer account (from previous shares purchased on StartEngine) it is best to use the same email address when you first create your truCrowd account.
Here is the link for our Title III Crowdfunding offering on truCrowd: WaterBlocks on truCrowd